Fair Go casino debuted in 2017 and has been gaining momentum ever since. But don't let their relative newness put you off – they are just a new brand for a casino group that's been around for over a decade and have the experience and reputation to back the newcomer. Fair Go is a no muss, no fuss kind of online casino with a sweet range of games. Nothing here is excessive or overbearing: it's all easy going fun, which is just how we like it. From the green and gold colour scheme and koala pictures to the fact that we aren't being bombarded with American style sales, you'd be hard pressed to miss that Fair Go casino truly makes the effort to cater to our tastes.
Fair Go Online Casino Games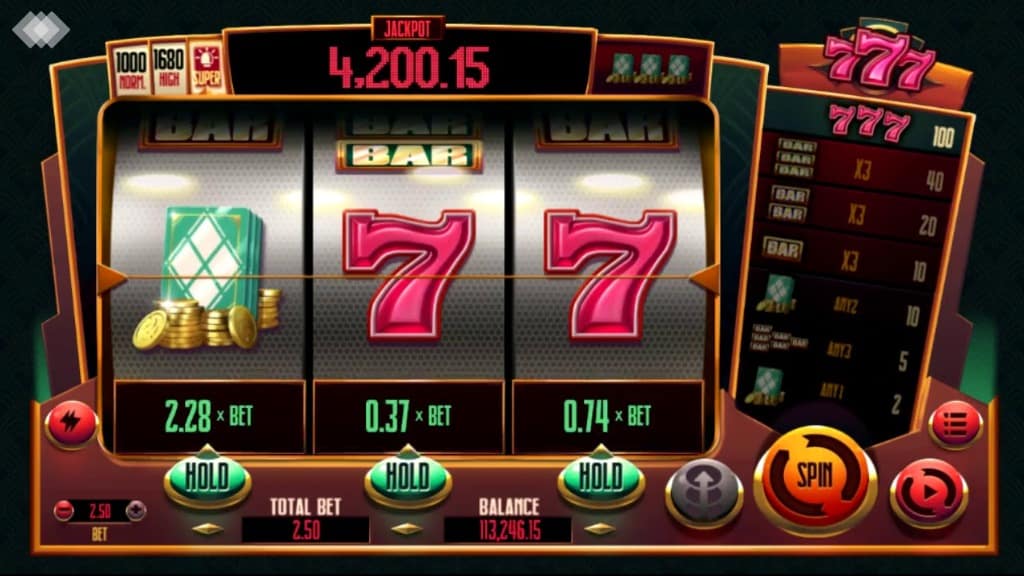 Fair Go have an exclusive deal with Real Time Gaming (RTG) to provide all their gaming software. So the game ranges are not excessive at Fair Go, but they are pretty solid, consistent, not the usual fair you see over and over at the other casinos, and they're a pretty high standard to boot.
There's over 100 five reel pokie games and another 20 or so that are 3 reel or 6 reel. And quite a fair amount of these are jackpots or progressive jackpots. They also have a decent range of Video Poker and Blackjack / 21 games, a choice of three or four poker games, but all the other table games are literally one offs: They have one Baccarat game, one Rumy game, one Craps, one Pontoon and one European Roulette and American Roulette each. Online pokies are the clear players' favourite so that's where they're focused.

Fair Go Casino Online Casino Withdrawals and Deposits
Their banking options are actually quite good and while they won't harp on about how their security beats most bank security systems hands down, it actually does. You can use any of the standard Visa or Mastercard credit cards, Skrill, Paysafe or Neteller ewallets and bank wire transfers to deposit funds. They also accept Neosurf ewallets and payments in either US dollars or Bitcoin, which aren't so usual for the smaller casinos. Each deposit method also has its own minimum deposit amount, so take note: paysafecard allows an instant minimum deposit of $5, while most of the others the minimum is $10 or $20.
Casino withdrawal methods are a little more limited, with direct withdrawals to credit cards not being an option. Each withdrawal method also has a minimum ranging from $50 to $100 and while most withdrawal times can take 2-3 days, direct bank transfers can take up to 2 weeks and require additional security protocols, but this is completely normal.
You can withdraw your casino winnings to Neteller, Skrill, directly to your bank account or to your Bitcoin account. So if you prefer to deposit and cashout the same way, we recommend you use one of these methods.
The Casino Customer Service
You can reach customer service at Fair Go casino directly via a dedicated phone number, by chat or by email. Emails get answered within 24 hours and the phone can take a few minutes to get answered and transferred to the right person. Chats are by far the fastest way to get in touch with Fair Go because it's instantly answered first by a chatbot. They are pretty straightforward about that and the bot introduces itself as a bot. If it can't understand you or can't answer your questions, it'll forward you straight onto a real customer service agent who'll answer within a minute, 24/7.

Fair Go Casino Bonuses, prizes and special competitions
Fair Go's Welcome Bonus is pretty nifty – it's a nice, round 100% Sign up Bonus up to $1000. But who wants to deposit $1000 straight off? So actually, it's a 100% bonus up to $200 for your first x5 deposits (and the rolloever is a pretty low 30x too). So basically the first 5 times you deposit under $200, Fair Go will match your deposit amount dollar for dollar.
Besides the welcome bonus, they also offer a particularly wide selection of regular and irregular casino bonus options, such as the Game of the Month, a variety of deposit bonuses, including a daily 'Bonus To Go,' up to 30% in cashback bonuses and a regular Koala Monday and Fair Friday free spins casino bonuses.
There are plenty of other bonuses and competitions too, such as VIP bonuses, but you have to check out the promotions page to find them. Fair Go aren't pushing them in your face with loud bangs and whistles like so many other online casinos will do.
Fair Go Casino VIP Club Memberships
It's not easy to find out about Fair Go's loyalty program until you've signed up, but we managed. The Fair Go rewards club is automatic and awards one point for every $10 you lay down. Each point is worth 1cent and you can redeem them each time you reach 100 points. Each level of the loyalty club also gives you unique benefits, such as better rake backs, special bonuses and competitions each time you level up. The loyalty club ensures that the more you play, the better a deal you get.
The Fair Go Casino VIP club offers the biggest benefits with a dedicated VIP host, 40% cashbacks, personalised bonus offers and the biggest competitions with the best prizes in the casino.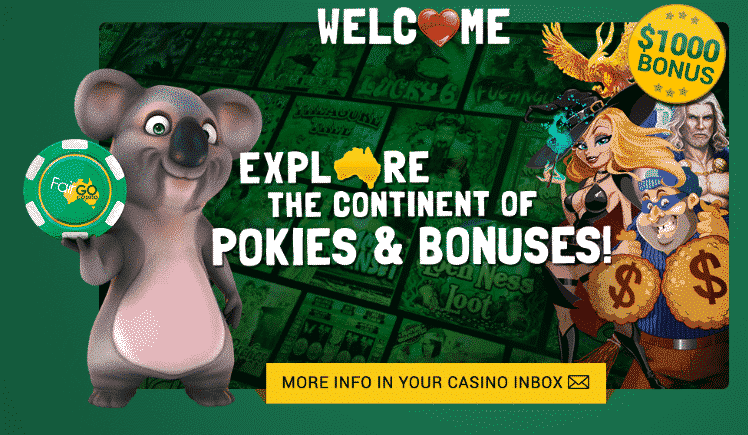 Does Fair Go Have A User Friendly Casino Website?
This is really where Fair Go shine: much like the rest of their company, they offer a straightforward, no frills website that's so easy to navigate and find exactly what you're looking for. In fact, if you can't find what you're looking for in 3 minutes flat, you can either ask customer service or It's not there. It's really just too easy!
Is Fair Go Online Casino a Scam or Legit?
I really wish they'd be more forthcoming on their website about this, because they are actually completely legit. For any online player. It took a fair bit of research, but Fair Go Casino is part of the DeckMedia Group and works exclusively with RTG, which are both upstanding and legitimate members of the international gaming community.
They are licensed by the Curacao Gaming Commission and if you have any problems, you can lodge a complaint directly with them or with the CDS directly from their website. There's a lot of inquiries on the internet about whether they are legit because they haven't really put much about it on their website, but after a bit more digging, we've done the background checks and they are all good.

Have There Been Complaints About Fair Go Casino?
We only found two complaints about them on the net and both were responded to very quickly by the casino and by the independent bodies. In both cases the independent parties found the claims to be unfounded. Both concerned players were trying to withdraw their winnings, but the cashout was declined by the casino. In one case, the complainant hadn't provided proof of ID to withdraw from their casino account (first time withdrawal) and also hadn't played through their wagering requirements from their original Welcome Bonus. In the second case, the player was trying to withdraw a much larger amount than they had in their casino account.
All other player reports have been very positive and show that Fair Go is very responsive to inquiries and really does try to live up to their name and give each player a Fair Go.
Get A Fair Go At This Online Casino
Fair Go won't blast you with super-sonic prize offers that have complicated T&Cs: they are legit, offer fun games, high security and no nasty surprises once you sign up.
If you're looking for straight-laced casino fun, we highly recommend you play a few casino games online at Fair Go casino.
Read More