GunsBet Casino have opened their doors to online players and many of them have gone racing through to play at this popular online casino which is just as good whether you are playing on a desktop or mobile. As the name suggests, this online casino has a Wild West theme which means you'll see plenty of cowboys and the odd Sheriff when you play, while you can choose one of these to be your avatar that will guide you through the experience.
We love the fact that there's plenty of information about the company on the website, with GunsBet proudly boasting over 5,000 pokies games which puts them near the top of the pecking order. This is a Licensed Casino which allows customers to make instant withdrawals and this operator was awarded the AskGamblers Player's Choice Award in 2019 which means we can afford them a high level of trust.

How to Claim the GunsBet Deposit Bonus
The GunsBet Casino allows new customers to claim a 100% deposit bonus of up to $150 to get you started on the pokies, while there are also 100 Free Spins as part of the deal. To claim your bonus, you have to sign up for an account with this casino and that includes choosing your Hero.
You can select the Sheriff (our personal favourite), Fatty, Billy or Bonnie as your Hero and then choose from the wide range of available payment methods to make that all-important first deposit. Once your account is loaded, you are then in a position to claim the 100% deposit bonus.
It's also important that you enter the bonus code BONUS100 before you make a deposit and you can deposit anything from $30 upwards to get the bonus, with it being capped at $150. You need to play through the bonus amount at least 40 times before a withdrawal can be made and that's a fairly standard term.
How to Get 100 Free Casino Spins at GunsBet
Any decent casino will give you free spins before you play pokies for real money, and you can enjoy 100 of these bad boys when you're a new GunsBet customer. It appears you can choose your pokie when it comes to playing through the Free Casino Spins and this operator will give you 20 Free Spins on a daily basis for the first five days of playing at this site.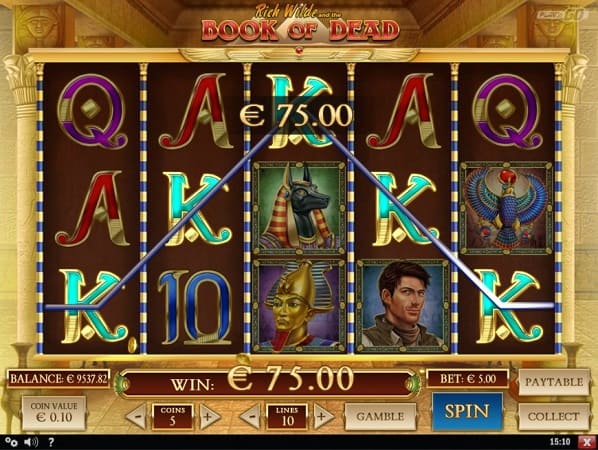 Enjoy a 55% Deposit Bonus on Fridays
Friday is DEFINITELY the best day at the GunsBet Casino. Not only is it nearly the weekend but this casino is prepared to give you an amazing 55% bonus when you make a deposit. That is as generous as some casinos are with their new customer promo and we recommend lapping up this offer on a weekly basis.
Make sure you enter the bonus code LUCKNLOAD in order to claim this generous casino bonus, with players able to claim as much as $625 and the same terms and conditions apply as the welcome bonus, which means you need to play through the bonus amount at least 40 times on the pokies.
Play for a Progressive Casino Jackpot Every Day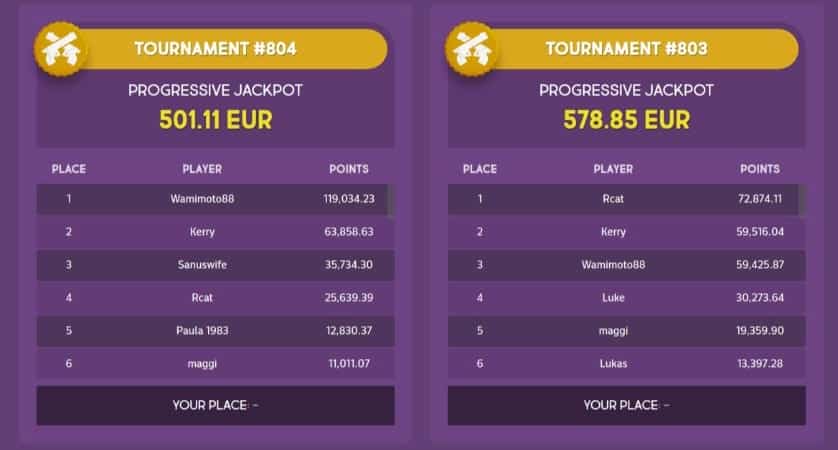 Head to the Tournament section of the GunsBet website and you will see the latest daily Progressive Jackpot that can be landed. A Jackpot has to be claimed every day and you can also see the customers who are competing at the top of the leaderboard. You will notice that they have a set number of points for the day and this all comes down to how many times they have played the pokies and what stake they have been betting at.
The daily jackpot is split three ways, with the leader claiming 70% of the pot and the runner-up landing 20%, while third place gets a 10% cut, so you don't need to try and keep up with the winner and might be able to land some cash by getting in the frame instead. If you're enjoying your favourite pokie, you might end up sitting higher on the leaderboard than you expect.
A Brilliant Range of Pokies at the GunsBet Casino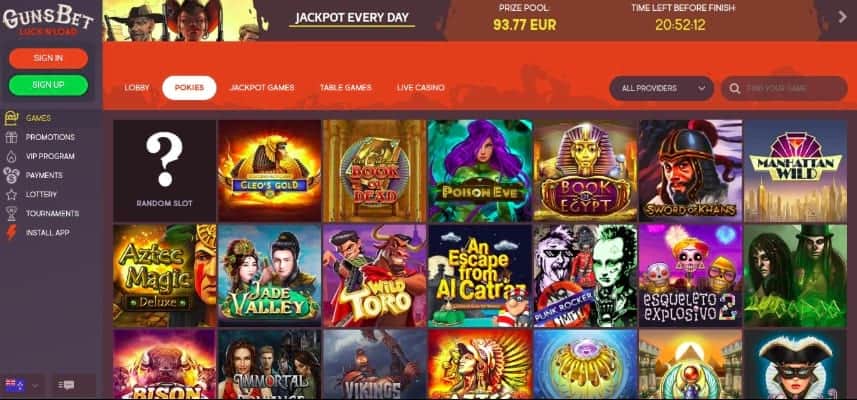 GunsBet wants you to Luck N Load and that's certainly easy when you have such excellent variety when it comes to the latest pokies. This online casino has teamed up with a huge number of software providers which means there are hundreds of online slot games and you can actually use a menu to go through the different software companies and pick out the ones you like best.
It's no surprise that GunsBet have gotten into bed with giants such as Microgaming, NetEnt and Yggdrasil, although there are many other software providers that allow this casino to provide a huge amount of choice. There are also Progressive Jackpot games which can be accessed which are on a particular network and it's possible to win a life-changing amount of money.
The beauty of the pokies is that each game has a completely different theme. Most of the games are usually 5-reel although the number of paylines can vary between 10 and 50, and players are able to match up Scatter and Wild symbols in order to get the biggest returns. The trick is to get through to the Bonus Round where big returns can be had and we recommend checking out the RTP of each slot game so you understand the average return.

Play the GunsBet Casino Lottery
One interesting feature at GunsBet is the chance to play the Casino Lottery and there is a monthly draw held at the start of every month, with the top prize being $750 which is given to one lucky ticket winner. The second prize is $450 and two tickets collect $300. In order to enter the lottery, you simply need to make a certain deposit into your GunsBet account.
If you make a deposit of $15 into your account, then you would pay $15 for a ticket, although a deposit of $75 means the price drops to $12 for a ticket. If you deposit $150, then you only have to pay $10 for a ticket, although the cheapest ticket is when you deposit $1,500 as you only need to pay $4 to enter the lottery.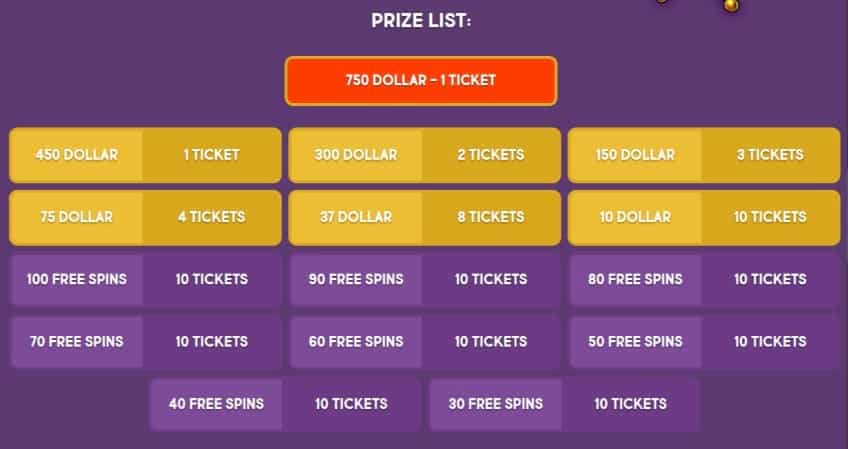 The GunsBet Casino UX
Like many online casinos, the fact that GunsBet are able to offer so many pokies is due to their partnership with software provider SoftSwiss. The latter are effectively a massive gateway that facilitates games from all the big-hitting casino games companies and that can include Playtech, Microgaming and NetEnt, although these firms are just the tip of the iceberg.
We love the way you can navigate around the GunsBet website and there's also the option to enjoy Free Play with many of the available games which we always think is a good idea in terms of getting a flavour of the gameplay. When we played for real money on the pokies, it was super easy to load up our favourite slot game and start playing, with an interactive experience guaranteed and there were always high-quality graphics and sound effects.

How to Play Live Casino with GunsBet Casino
It might take you a while to get through all the pokies at GunsBet, although you can always take a break from spinning the reels and head to the Live Casino at this operator instead. Click on Live Casino and feast your eyes on a massive range of different games which involve GunsBet working with a live streaming provider so that you're hooking up with a live casino dealer based at an actual casino.
You can choose between male and female croupiers who are as equally attentive, with these professional card dealers and wheel spinners ready when you are on a 24/7 basis. If you're a fan of playing blackjack, then there's a table to suit your bankroll and we especially like the Evolution Gaming games where the live streams are lightning-fast and you are guaranteed to be treated like a VIP.
You can also play live dealer roulette along with a host of other games, with Dream Catcher and Monopoly Live the most popular alternatives. Some live casino games give you the chance to interact with the dealers and you'll always find them polite and efficient, while some of the games give you an excellent chance to win.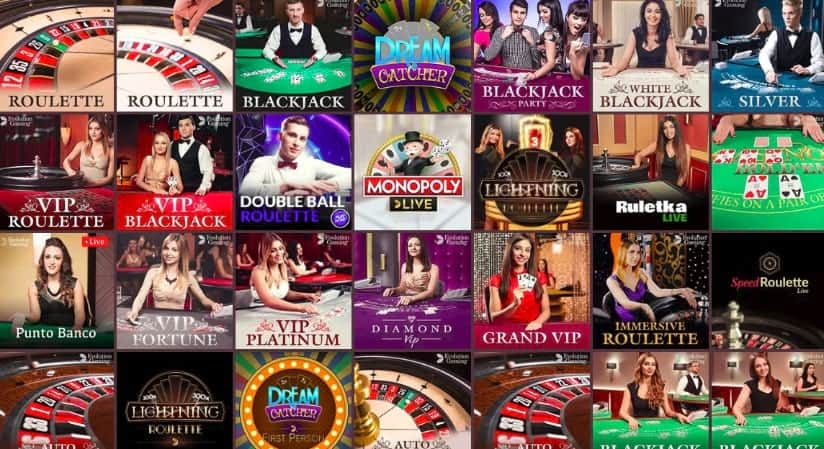 GunsBet Provide a 24/7 Live Customer Service
We often feel a bit let down when an online casino offers a brilliant welcome bonus and range of games only to fall short when it comes to customer service. However, GunsBet treats its players very well and there is a 24/7 support team in place to make sure that your query gets dealt with quickly and efficiently.
There is Live Chat functionality which is recommended for the vast majority of queries as you are able to troubleshoot in a matter of minutes, while there is also the opportunity to send an email or make a phone call. It's also good to see that GunsBet has embraced social media to the extent that you can follow them on Facebook, Twitter or Instagram.

Depositing and Withdrawing at GunsBet Casino
There is a section of the GunsBet website that is devoted to "Payments" and this is an online casino that accept a wide range of currencies. We're really impressed by the payment processes that are in place which means any customer will be able to fund their gaming account in a few minutes.
We're also delighted that all deposit methods instantly fund your casino account so that you can get going on the pokies right away, while the minimum deposit is generally $10 so that you can start with a small amount should you wish. Many customers use a debit or credit card to put money into their account and Visa and MasterCard are available when it comes to funding this way.
Alternatively, GunsBet also allow e-wallet methods and these can include Skrill and Neteller, while you are recommended to use the same method to make any withdrawals from this casino website. Those customers using Visa or MasterCard should expect funds to be returned between 1-3 days, while many of the other methods involve an instant withdrawal which will be music to your ears.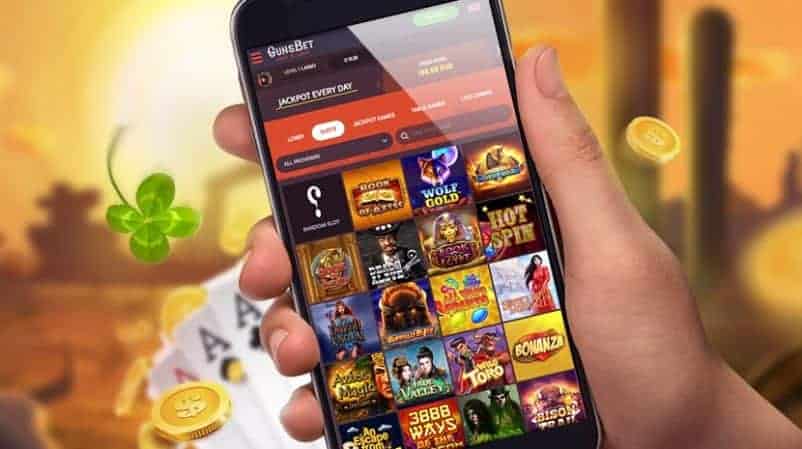 Check Out GunsBet on Mobile
We're pleased to report that GunsBet works like a dream whether you are using desktop or mobile. Indeed, a growing number of customers are playing casino games on mobile and it looks like this casino actually built its mobile site first and then rolled out the service to the desktop considering that the whole experience works well on an Apple and Android device.
Naturally, the deepest and most immersive casino experience works on a bigger screen, although many people have large smartphones these days and that allows you to play the pokies where the reels are easy to spin and you can navigate around the site as easily as 1-2-3.

Read More